Democratizing Global Access to Impact Expertise and Tools
ESG and climate risk disclosure regulations are going into effect in major global economies around the world. As climate change and social inequalities continue to intensify, we are on a mission to empower every organization to act, now. We believe so strongly in our mission that we participate in a number of pro-bono services to grow the community and are proud to demonstrate our own internal ESG due diligence. Read more about our impact.
Rho Impact is a multi-disciplinary team of ESG strategists, environmental scientists, technologists, entrepreneurs, and social innovators. No matter where you are in your impact journey – whether that be Net Zero planning, ESG strategy development, decarbonizing an investment portfolio, or square one - we can get you where you need to go.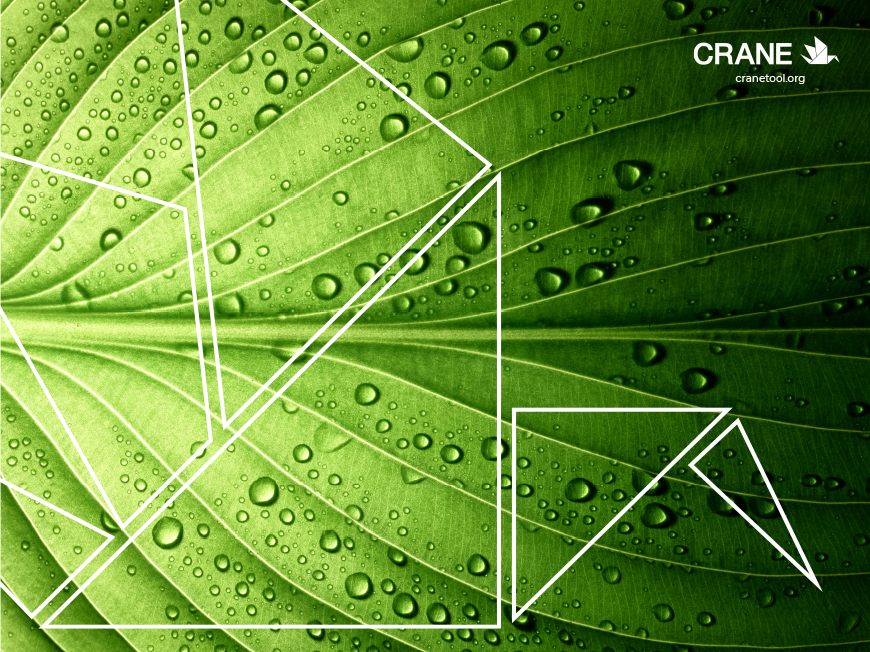 Rho Impact was built upon Rho AI's decade of experience in solving real world problems with data science and software development.
Our involvement in what is now the CRANE Tool was the direct result of our partnership with Prime Coalition, which has long been a foundational leader in advancing the field of catalytic capital. In 2018 Prime and NYSERDA published a seminal report entitled, "Climate Impact Assessment for Early-Stage Ventures," in which they laid the foundation for everything that has been built today.
Our experience with emission reduction forecasting for early-stage ventures revealed the need to reliably forecast the effectiveness of enterprise climate change interventions. Whether it be a climate risk, ESG, or corporate impact strategy, we have applied this thinking to address the key barriers corporations face in achieving their triple bottom-line impacts for the planet, people, and profits. We've combined the best of human and machine to simplify the impact planning, tracking, and reporting process so you can achieve the impact you aspire to, and society desperately needs.
Bringing the world's ideas to life
In 2012, we began our journey in motorsports as Rho AI, building an innovative set of powerful tools and infrastructure to predict optimal race strategy in real-time during NASCAR events.
As we honed our skill sets in the field of motorsports, we recognized an internal motivation to use these skills to help solve some of the world's bigger problems and made the decision to dedicate a portion of our team to climate focused projects.
New beginnings
Rho AI begins applying data science, machine learning, and bespoke software development to address real world problems across industries, including energy, healthcare, finance, materials science, higher education, professional sports, and more
2012-2017
Rho AI Goes to Work
Rho AI partners with organizations across industries, including Cargill, General Electric, NASCAR, Fiserv, Rubicon, FORO Energy, Yale, Stanford, and Columbia University
Promising Partnerships
2018
Rho AI Partners with Chevrolet & the Prime Coalition for Catalytic Capital
Chevrolet partners with Rho AI on race strategy
Rho AI is tapped by the Prime Coalition to develop the CRANE tool - an open-access software for assessing the carbon reduction potential of new enterprises and emerging technologies
Teamwork makes the Dreamwork
2020
Rho AI Collaborates With Leading Climate Tech Coalitions
CRANE is publicly launched in collaboration with Prime and Greenometry
Rho AI is brought on board by Breakthrough Energy to support the development of their Emerging Climate Technology Framework (ECTF) in collaboration with CDP
The MaRS Discovery District partners with Rho AI and leverages the CRANE methodology to evaluate the potential impact of their climate tech competition applicants
New Year, New Mission
2021
Rho AI Doubles Down on Impact
CRANE Custom technology module is released and CRANE user report published
Bravos engages Rho AI to support development of grid optimization software for the Texas grid and Electric Reliability Council of Texas (ERCOT)
Rho Impact is Born
2021
Rho AI acquires Calibrate Partners & merges into Rho Impact
Rho Impact is created, leveraging Rho AI and Calibrate Partners' decades of combined experience, and thought leadership, in the ESG consulting and impact software engineering and data science space
Get your ESG Digest
Get the latest news and articles to your inbox every month.